THESE LISTINGS FOR UNION COUNTY ARE FREE - Tell those listed were you found them
Want an ad, send me the link to your website - webmaster@unionoregon.website
| | | | | | | | | | | | | | |
| --- | --- | --- | --- | --- | --- | --- | --- | --- | --- | --- | --- | --- | --- |
| | Sound Start/Pause | | Google Map | | eMail | | Twitter | | Facebook | | Website | | Information |
Precision Import
Import Auto Repair
Monday-Friday 8 am to 5 pm
2466 Broadway
Baker City, OR 97814

541-523-2945
Precision Import
Since 1990 Precision Import has been the only shop in Baker county specializing in the service and repair of foreign made automobiles. We know that there are many choices available when deciding on where to have your vehicle maintained, and we sincerely appreciate your business.
At Precision Import we take pride in having the most current equipment, training, and technical information systems required to service the newer vehicles on which we specialize. When you come in, expect to find a clean, neat, and professional atmosphere with a courteous and knowledgeable staff.
We want to be your dealership alternative. Did you know that we employ technicians that are qualified to perform all required routine maintenance services while your vehicle is under the manufacturers warranty? Thats right. We can perform all services required to maintain that warranty. We also utilize newer and more sophisticated equipment and technical information systems than many local dealerships.
In choosing Precision Import for your service needs you will receive one of the best warranty in the industry. We are so confident in our services that we offer an 18 month parts and labor warranty.
With reasonable care and proper maintenance practices, most vehicles produced within the last ten years are capable of delivering 200K miles of service. According to ASA (Automobile Service Association), every dollar spent on maintenance saves ten in repair cost. Proper maintenance also provides you with more than a projected dollar value, however. We have no price guide for the lost time and inconvenience an unexpected repair may cause you.
Again, thank you for choosing Precision Import. We hope you will think of us when you schedule your next maintenance or repair. Should you have any questions or concerns, please direct them to the service manager.

Oregon Sign Company
1498 Resort Street
Baker City, OR 97814

541-523-9322
Oregon Sign Company
We highly recommend Oregon Sign Company (OSC).
We have been getting our signs on the internet. We never really got what we wanted. In desperation we looked locally for a sign company, because the internet company we ordered from had lost our order and we had a deadline.
OSC went out of their way to get us back on schedule with some really great signs at a cost better then the internet price with shipping. You cannot go wrong with OSC.

Union, Oregon
Natural Structures
Manufactured with Pride in the U.S.A.
2005 10th Street
P.O. Box 270
Baker City, OR 97814

541-523-0224 800-252-8475
Fax: 541-523-0231
Natural Structures
Natural Structures is committed to supplying our clients with the highest quality pool & water slides; shelters and pavilions; site furniture; and stainless steel slides.
Our goal is to provide products that are exciting, fun, and safe that include the key components for social, physical, and mental development.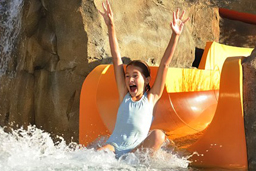 Broderick Gallery
Fine art and framing
10 to 5, Wed thru Sun
1802 Main Street
P.O.Box 883
Baker City, OR 97814

503-703-5188
Broderick Gallery
The Broderick Gallery is geared toward an interdisciplinary interpretation of art and committed to a culturally inclusive viewpoint. Exhibitions focus on international, national and regional art developments chiefly in the 20th century; seek to present the cultural and historical context of art, and to acknowledge the artistic contributions of under-recognized sectors of the population.
ARTISTS
Cuban Artists - Gallery Artists - Constance Ayars - Osy Milian - Eduardo Labrada
Crawfurd Adamson - Celeste Bergin - Herbert Berman - George Broderick
Tomas Guadarrama - Martha Mason - Ignacio Merida - Tracy Pollock
Ernesto Pumariega - Pete LaForge - Susana Rodriguez - Mick Rooney - RA - Terry Strehlou
Terry Sauriol - Allen Schmertzler - Kristina Sellers - Roderick Smith - Quin Sweetman