THESE LISTINGS FOR UNION COUNTY ARE FREE - Tell those listed were you found them
Want an ad, send me the link to your website - webmaster@unionoregon.website
| | | | | | | | | | | | | | |
| --- | --- | --- | --- | --- | --- | --- | --- | --- | --- | --- | --- | --- | --- |
| | Sound Start/Pause | | Google Map | | eMail | | Twitter | | Facebook | | Website | | Information |
Blue Mountain Bookstore
An independent used bookstore at the corner of Main & Center
306 South Main Street
PO Box 872
Union, OR 97883

541-975-429
Contact: Todd
Blue Mountain Bookstore
About the Bookstore
Blue Mountain Bookstore is an independent used bookstore located at the corner of Main & Center in downtown Union, Oregon.
The city of Union, named after the north side of the Civil War, is situated inside Eastern Oregon's Grande Ronde Valley, the largest enclosed valley in the US. The Blue Mountains form the western edge of this great circle, and according to reliable sources they're called the Blue Mountains on account of their color. They look blue sometimes.
I almost called the bookstore Ellipsis.
The bookstore's located in an old brick building. Aaron Sommer built it in 1870, and went on to build a bunch of other brick buildings in La Grande and Summerville. The Levy Brothers General Store ran here for several decades, serving as a supply point on the Oregon Trail, and later for the gold mines and lumber operations that once thrived in the region. It was a Baptist church in the 70s into the 80s. Sometimes it served as a theater for film and live performance.The Books
All kinds of books on all kinds of subjects, from rare collectibles to trashy pulp fiction. We'll gradually list select inventory online here in the form of a rare book catalogue.
Eastern Oregon Mercantile
We are a small clothing/consignment store
Mon-Sat: 10:00 am - 6:00 pm
239 South Main Street
Union, OR 97883

541-605-8051
Arrow Associated Stores
Serving our customers for 32 years
Monday- Friday 9:00am-6:00 pm
Saturday 10:00am-5:00 pm Sunday closed
1605 Adams Avenue
La Grande, OR 87850

541-963-4117 Fax: 541-963-4110
Arrow Associated Stores
At Arrow Associated Stores, we strive to provide our customers with the highest quality customer service.
Our goal is to help you furnish your home with the appliances, electronics, furniture and accents, that best suit your wants, needs and sense of style. The retail industry is changing and we understand that you are here because you want to be an informed consumer. We've created this catalog site because we want you to find exactly what you are looking for so that when you come visit us or you send us an inquiry, we will be better prepared to help you get what you want.
We want you to be able to see every possible product we can offer you, and then when you've found your perfect fit, we want you to come visit us in store to get a first-hand look at your future tv stand, television or refrigerator. Let us make your shopping experience as easy and fulfilling as possible. We appreciate your time and hope to see you soon!
Eastern Oregon Leather Co.
Custom Leather
Mon thru Friday 10:00am-5:00pm
PO Box 42
Imbler, OR 97841

541-663-4385 Fax: 541--663-4385
Contact: Shane
Eastern Oregon Leather Co.
The guy taking the picture told me to smile and I guess I over did it! My name is Shane. Those who know me call me "Pounder" because I am always banging away on some sort of leather.
Several years ago I was layed off from an unrewarding career in Information Technology and embarrassed a long-time hobby ..Leathercraft. I started building leather wrist cuffs and bracelets and selling them on E-Bay while working various part-time jobs to make ends meet. That was about seven years ago.
Now my passion is my business! I work full-time in my leather shop. I love working with leather as a medium. I spend my day making hand-tooled high-quality unique leather products.
From my shop and on the road in the summer months with my mobile business and my portable sewing machine I get to do repairs and custom designs giving me the opportunity build custom products for those who ride and those who just enjoy wearing leather.
I ship all over the world, mostly in the US and I have customers with a wide variety of interests. If you can explain it to me I can probably build it!
Looking Glass Books
We are an independent bookstore located in the heart of downtown
Monday-Saturday 9am-6pm
1118 Adams Ave.
La Grande, OR 87850

541-963-8057
Looking Glass Books
Please allow us to introduce ourselves, we are Jessica and Greg Bogard, residents of La Grande Or.
In October 2010, we purchased Earth N Book from the previous owner. Along with new owners the bookstore recieved a new name, Looking Glass Books .
For over 19 years this bookstore has been serving Union County and beyond with quality new and used books. We are thrilled to be part of something so wonderful and exciting .
We have wonderful plans for this bookstore, to include author and literary events, art and local community involvement.
Thank you Union County for your support.

Fitzgerald Flowers
Famely owned since 1944 Order Flowers Online 24/7 from Our Website
Tue-Fri 9:00 AM - 5:30 PM Sat: 9:00 AM - 2:00 PM
Sun: Closed
1414 Adams Ave
La Grande, OR 87850

541-963-2126 800-955-0527
Fax: 541-975-1677
Fitzgerald Flowers
Proudly serving La Grande, Oregon and Union County since 1944, we're a local full-service florist that is family-owned and operated. We love our customers and are committed to giving you the best in flowers and gifts. Stop in an experience all we have to offer.
We hope you enjoy your online shopping experience with secure 24-hour ordering right at your fingertips. If preferred, you may call us to place orders direct. Our highly-trained staff is ready to assist you with placing orders for local delivery or anywhere in the world. Not sure what to send? We'll gladly help you with creative suggestions! For your convenience, we offer daily floral delivery to local funeral homes and hospitals.
TJ's Jewelry Repair
Gold Platinum - Sterling Silver - Fashion Jewelry
Mon-Fri: 9:00 am - 5:00 pm
1513 Adams Ave
La Grande, OR 87850

541-963-4214
TJ's Jewelry Repair
Jewelry Cleaning and Polishing
Sizing
Custom Design
Chain Repair
Stone Setting

Soldering

Rhodium Plating

Watch Batteries
Knitkabob - Your local yarn shop
A place for knitters, crocheters & artful souls
Tuesday through Saturday 12:00pm to 5:00pm
156 South Main Street
P.O. Box 884
Union, OR 97883

541-562-2276
Knitkabob - Your local yarn shop
Knitkabob a new yarn shop, in historic downtown Union, Oregon, features a wide selection of yarns, knitting and crochet supplies, and offers classes for beginning to advanced crafters.
The shop offers an inviting and relaxing atmosphere, where customers are encouraged to have a seat and knit or crochet while chatting with other crafters. With her many years of knitting and crocheting, and her many years of teaching, Maggie is always happy to help knitters or crocheters with projects, from selecting the perfect yarn to interpreting complicated patterns.
Knitkabob offers yarns from lace weight to bulky, in fibers including acrylics, alpaca, bamboo, cotton, mohair, silk, and wool.
Knitkabob is located at 156 South Main Street, right next door to Umpqua Savings Bank, in Union. For more information and a schedule of classes call
E. Frazer Gunworks, LLC
To His Glory
Tuesday-Friday 10am-6pm Saturday 10am-4pm
2616 Bearco Loop
La Grande, OR 87850

541-663-8000
E. Frazer Gunworks, LLC
Who We Are
E. FRAZER GUNWORKS, LLC offers firearm accessories and ammunition, hunting supplies, and clothing. Come to our shop in La Grande, Oregon, to let our gunsmiths repair or modify your rifle. When you walk through the door, you are greeted with a hello by the owners.
Enjoy a fresh cup of coffee as you browse our store, which is nicely laid out to help you find exactly what you are looking for. Whether you are a serious outdoor enthusiast or first-time gun buyer, you are guaranteed to receive personal service throughout your visit.
Miller's Home Center & Lumber
Mon - Sat 7:00 am - 7:00 pm Sun 8:00 am - 5:00 pm
307 Greenwood Street
La Grande, OR 87850

541-963-3113 Fax: 541-963-5633
The Archives Book Store
Bookbinding - Magazines, Records, Comics and Games
315 Fir Street
La Grande, OR 87850

541-963-6758
The Archives Book Store
La Grande Gold & Silver
We Carry a Full Line of Fine Jewelry and Quality Gifts
Mon-Fri 9:30am-5:30pm Sat, 10am-3pm Sun Closed
2212 Island Ste 108
La Grande, OR 87850

541-963-7221
La Grande Gold & Silver
La Grande Gold & Silver
where you'll find a full line of fine jewelry as well as a wide variety of quality gifts.
We have gifts in every price range and our friendly staff will be glad to help you choose the perfect gift for your loved ones.
Beautiful diamond engagment rings
Wedding sets
Anniversary bands
Beautiful colored stone jewelry
Black Hills Gold
Mother's rings
Sterling silver
Watches- featuring Seiko, Belair, and Citizen
Mantle, wall, and anniversary clocks
Anniversary clocks
Jewelry boxes
Adorable children's jewelry
And more!
Natural Structures
Manufactured with Pride in the U.S.A.
2005 10th Street
P.O. Box 270
Baker City, OR 97814

541-523-0224 800-252-8475
Fax: 541-523-0231
Natural Structures
Natural Structures is committed to supplying our clients with the highest quality pool & water slides; shelters and pavilions; site furniture; and stainless steel slides.
Our goal is to provide products that are exciting, fun, and safe that include the key components for social, physical, and mental development.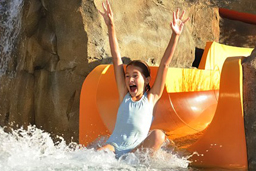 R & C Family Store
30 Day Comfort Guarantee
Mon - Fri: 9:00 AM - 6:00 PM Sat: 9:00 AM - 6:00 PM
2700 Bearco Loop
La Grande, OR 87850

541-963-8898
R & C Family Store
R & C Family Store doesn't just sell the best in work and leisure shoes. We help you protect your feet from dangerous situations as well. Whether you're working construction or playing a sport, our staff will help you find the perfect pair of shoes.
Indian Creek Trading Co. LLC
Guns, Funiture, Tools, Jewlery, Household NEW/Used
4 South 8th Street
Elgin, OR 97827

541-437-0202
Community Merchants
A place for local creators to sell their products
Tuesday-Saturday 10am to 5am Saturday 10am 4pm
1210 Adams ave
La Grande, OR 97850

541-663-0575
RPC - Rich's Portable Cabins, Inc.
Manufacturer of finely crafted tiny cabins and park model RVs
150 Bidwell Rd.
North Powder, OR 97867

541-898-2444
RPC - Rich's Portable Cabins, Inc.
Rich's Portable Cabins, Inc. began as a concept. Twelve years ago, Rich Daniels was self-employed as a timber cruiser contractor in the ailing timber industry. As he could see the inevitable "writing on the wall" as far as job security, he decided to venture into a career that was more "sustainable",but still stay in the timber industry.
Hometown Hardware, Inc And Expresso
Mon - Sat 8:00 am - 6:00 pm Sun 10:00 am - 4:00 pm
206 South Main
Union, OR 97883

541-562-5472
The Hobby Habit
Just for the fun of it
Monday thru Saturday from 10:00am to 5:30pm
Sundays from 12:00pm to 4:00pm
411 Fir Street
La Grande, OR 87850

1-541-963-9602 1-800-963-9602

The Hobby Habit
Welcome!
Here at the Hobby Habit we strive to meet all of your hobby needs. We feel that a personal touch makes all the difference in having a successful business. The expert staff are able to answer your questions about whatever hobby you find is your liking. Come in and meet the staff, and explore the hobby that you find most enjoyable.